Today was my first ever visit to a labour ward. I was there to see what the anaesthetists do, although I also got to see 2 C-sections as well. It's much more umm, well, eerr, brutal than I thought. However, either way, 2 7lb babies were born fit and healthy so it can't be bad for them.
I don't know if today was a slow baby day, or if it's normally quiet, but there were only 4 ladies required anaesthetic intervention - either for a C-section, or for epidurals, so I got 3 or 4 tutorials on different aspects of anaesthetics. I got to spend time with an SHO, SpR and Consultant and got to see their different styles but also the high degree of teamwork they have.
The difference between a spinal and an epidural anaesthetic.
What the things to look out for when anaesthetising someone who is fit, healthy and awake.
How they manage a patient who has an 'allergy' to one of the commonly used drugs.
The most useful one, long term!!! How to be a good JHO - all about being organised, knowing where things are, what tests to request, how to request them, when to take them down personally and when to just put a card in, remembering to check up on results, knowing how to do all the minor jobs - ECG, venflon, taking blood before you become a JHO etc.
SHO Teaching & careers advic
e
The SHO I was with for that part of the day was really helpful at explaining why these things are important and why it is good to pick them up as a medical student, and not wait til you are a JHO. She also explained some of the simpler things about anaesthetics and the anatomy of where the different needles go. She also gave some advice on why Anaesthetics is a good choice as a career and also how to manage your FY1 choices and accepting that you are an admin clerk and spend most of your time monitoring things, checking up on things or ordering test fro other departments, She also said about knowing the patients on you ward because more senior staff are off at clinics, research etc, and it is down to you to know who slept well or didn't, whose birthday it is, whose family members are away and haven't been to see them, and things like that which help you to explain things to the consultant. Also getting to know some patient history and circumstances is important.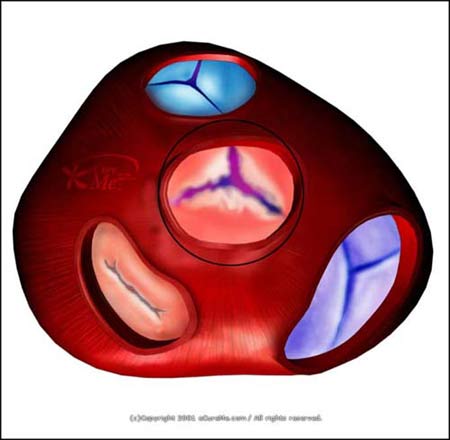 Seeing tomorrows patients
In the afternoon we were a bit quiet, so the SHO took me over to see the 2 patients who are being operated on and whose anaesthatist I am with tomorrow. Both are having heart surgery, so I had a look in their notes and noted the drugs they were on and went to see them so they would know who i was and why I would be in theatre tomorrow (if they care at that point!). Upon coming home and checking the drugs they are on, one patient is on Clopridogel, which is a drug which aims to prevent your blood clotting (an anti-platelet). The BNF and other textbooks recommend stopping it 7-14 days prior to surgery unless it is needed for anti-platelet reasons. So that case may be a little interesting anyway. When I went to meet that patient, who is having an aortic valve replacement, and potentially a CABG - the consent sheet and referral letter said different things! - I had a listen to her chest and the murmur was really loud and obviously diastolic. Even the SHO said it was one of the best she had heard.