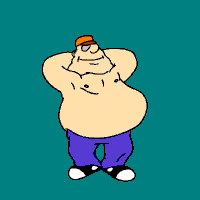 I must have gone mad.
All this revision for resits is causing me to be less active (not at work, fixed to desk, no need to head up to Uni etc) and I have a habit of grazing while working - nuts, fruit gums, polos, yoghurts, carrots, crisps, biscuits - all handy for tidying the cupboards, but it appears to have caused an imbalance in the energy intake = energy expenditure equation, leading to potential weight gain.
Also because I am not burning any energy I get to 1am, and I am wide awake..... I eventually fall asleep at 5 or 6, but then want to sleep to 12 or 1pm...a vicious circle.
So while the rest of the UK is now on Thursday morning, I am on Wednesday night. In an effort to sort the sleep pattern,Ii was up all night - reading, doing some work, and then at 6am i decided to go for a jog.
For those of you not aware, it was raining at 6am. But I pulled on my Edinburgh hoodie, t-shirt shorts n trainers n set off. A 5 minute walk to the nearest park then a 25 minute set of circuits - alternating 5 minutes running with 2 of walking (to keep my heart rate under 1000 and so I could breathe).
I am now sore all the way up my legs, have a stitch an am still sweating crazily an hour later......but I do feel better for it. i may even try it tomorrow, if my knees still work.
Oh well time to have a shower, grab some coffee and start revising again.